Please find below pictures and descriptions of all the items on sale. Items are listed in descending price order. Once an item is sold, it will be removed from this page. "Sold" … means I have actually received payment in my hand for the item. Until that happens, items will remain listed on the page and be up for grabs by whomever. So if you're interested in something, you can always just click to this webpage to check if it is still available. If you want to buy something or have a question, just get in touch! PM me onMessenger via Facebook, call or WhatsApp/Telegram me on 09 8611 9909, or just click to the Contact Page on this site. Happy hunting! ?
BUMBLERIDE BABY STROLLER – $300
(suitable for jogging and active trails, etc.)
Bumbleride is a renowned brand , and this stroller was imported from the US, used for a short while, and has basically just sat in garage storage since then. Comes with original manual in plastic pack. All-Terrain | Lightweight | Eco-Friendly | Adjustable Seat | Easy, Compact Fold | All-Wheel Suspension.  Click here to see it listed on Amazon at $620.
BMX TRICK BIKE – $100
(with front & rear standing bars)
This "BMX-style" trick-bike has sat in storage for a while, and probably needs nothing more than new tyres and a bit of love generally speaking. It was previously used by a trick-bike enthusiast here in Vilcabamba … and anyone who loves that kind of circus-style stunt-play will clean this bike up and fall in love with it pretty damn quick I think.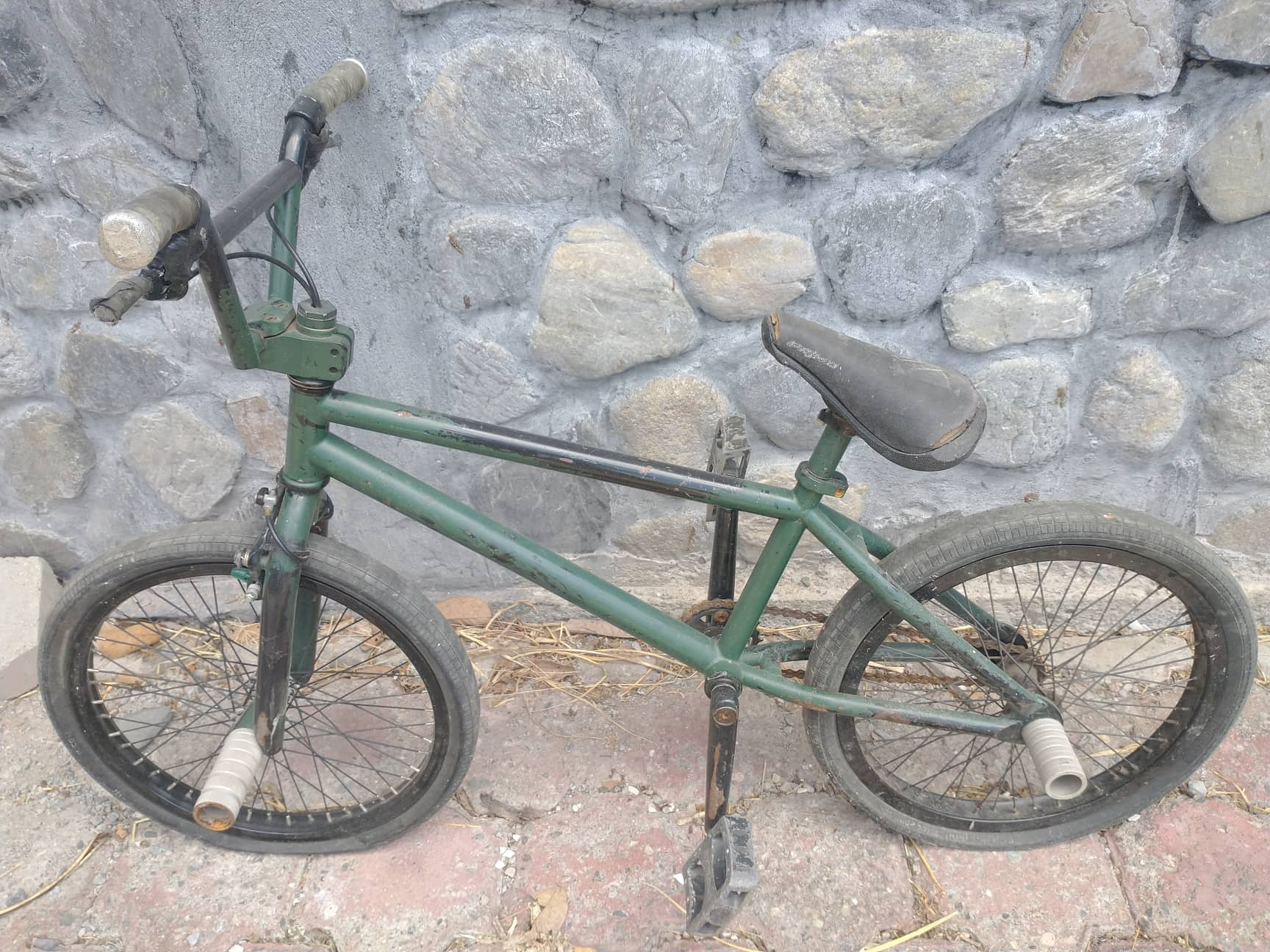 ARTESANAL WOVEN BACKPACK/BAG – $20
Item is brand new – unused. This gorgeous bag/backpack is very high-quality workmanship … and I believe it came from Cusco. It is an extremely beautiful thing (material, pattern, colours), and would look as good hanging decoratively on the wall as it would being used to stylishly carry your kit around the place.
LARGE STAINLESS STEEL THERMOS FLASK – $10
This flask has been barely used and is just taking up space on my shelf. First in best-dressed. (Stove-lighter included for sizing purposes only.)