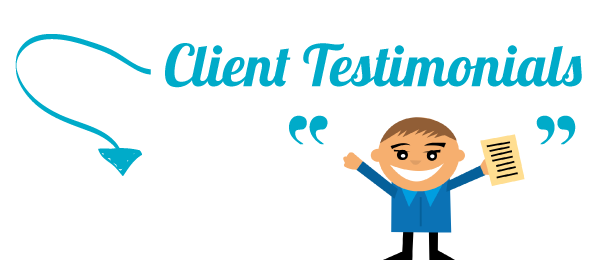 Mat DeSilva - Author - The Accidental Snake Thief
I employed Nick Vasey to edit my novel, The Accidental Snake Thief, and was very impressed with the result. His incredible attention to detail and skilful cutting away of unnecessary words meant my novel read smoothly and crisply.
Beyond that, his deep understanding of the story I wanted to tell allowed him to make suggestions that enhanced both the flow and content of the novel. He even provided a punchy back-cover blurb for no extra cost!
With The Accidental Snake Thief now published (as of January 2014), I have no hesitation in recommending Nick's services to any serious author who wants their book to be the best it can be. Professional, personable, insightful and thorough, Nick is everything a good editor should be and more.
Stephen Case - Entrepreneur - Director of Sales & Marketing - Strauss Naturals

Nick Vasey is an excellent writer, with an expansive vocabulary. His keen eye for detail and innate sense for good copy helped me greatly with some commercial projects which had to be "publishing-perfect" to go to market. While I am proficient with content, I lack the detailed professional editing experience he provides in the areas of grammar, punctuation and sentence-structure. Not only did he edit what I provided as copy, he made valuable suggestions of his own, which I happily incorporated into the final drafts. I highly recommend him, and will continue to call on him for any future projects I have.
Pyasa Neko Siff - Author - Intimacy Adventure Card Deck (a life-changing journey for lovers) 
I engaged  Nick to edit my manuscipt on pretty much the tightest timeline possible. Fortunately, he dropped everything and got cracking with the edit. Once it was done, he even came over and walked me through his suggested changes from start to finish! In short, I'm more than happy with the results he got for me, as well as the one-on-one discussions we were able to have. Not only did he pay close attention to the grammar, punctuation and syntax of my sentences, he astutely observed the content, and made intelligent suggestions which created more impact, consistency and continuity ... in the overall presentation of my material. Nick has a sharp mind, which noticed quite a few details my first editor had overlooked. Accordingly, I have no hesitation in recommending his editing services to anybody.

Nick Sage - Author - It's A Cow's World

As many authors may know, creating a punchy book description can be more challenging than writing the book itself. There are so many aspects to consider. The reality is the author is usually not the best person to write their own book's description. As the author, it's difficult because we are often too close to our own work. Nick Vasey, I must admit, came to my rescue. His writing skills are nothing short of brilliant. He has an intuitive way of knowing what the author wishes to express, then utilizes the most suitable vocabulary together with great sentence structure. I will definitely have Nick edit all my future work.
Chef Mico EagleFeather - Author - Plantains ... Not Your Average Banana.

Nick not only encouraged me and guided me on my path to self-publish my first cookbook, but also offered his time and attention to detail in the all-important editing process. He helped tweak the wording and grammar to smooth out the flow of the book. Whether you are a published author, or writing your first book, I would highly recommend Nick as an editor and writing consultant.
Steve Gray - Author - A Lineage Of Dragons (now re-titled "The Magus of Seattle").

So there I was, finishing up my long-awaited book in the tiny little southern Andean town of Vilcabamba. But it needed editing, and I didn't even really know it! As luck would have it, Nick Vasey lives in my little town, and after having passed his eyes over the manuscript, strongly advised me to get it edited. That saved my life. I found he is an excellent and thorough editor, with an extensive vocabulary that helped me a great deal. He really helped polish and streamline my book. I'll definitely be using him in the future.