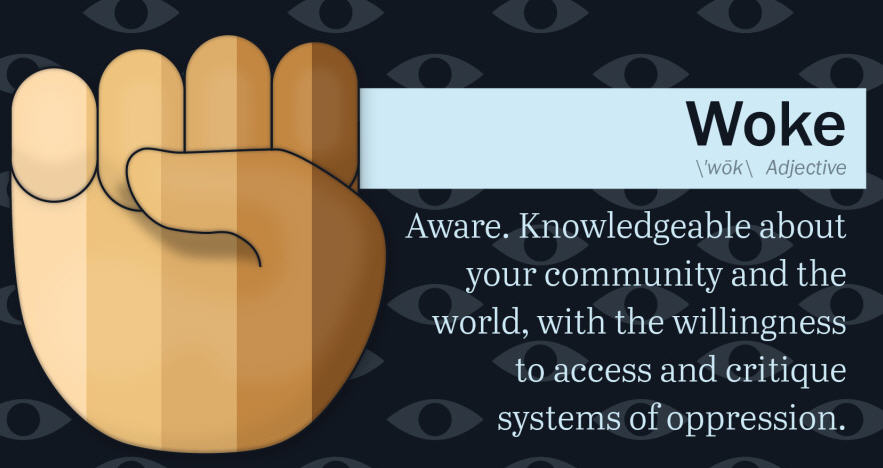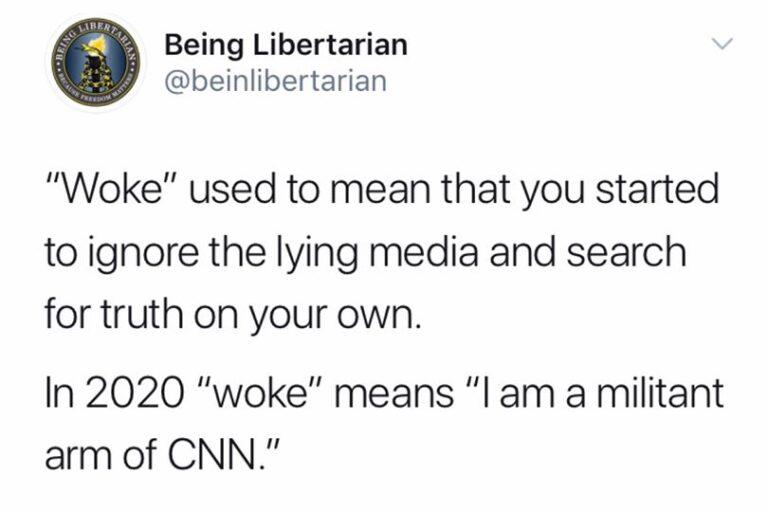 When I first put this page together, the term "Woke" meant one thing, and since then it has apparently been hijacked by radical Leftist "social justice warriors" (yes, the Identity Politics mob) ... and bastardised almost beyond recognition. Whereas it used to mean cutting through the narrative of government bullshit and media propaganda to get as close to the truth as possible ... perversely, it now more often means you will almost certainly be being propagandised if you're listening to any of those "Woke 2.0" individuals or organisations. I decided not to capitulate by changing the title of this page ... I'm going to keep "Woke 1.0" ... and let this parable provide a salutary example of what can happen to language and meaning ... if misguided ideologies are permitted to run amok. When it comes to the kind of heinous shit going down these days, people have a choice. They can either take society's blue pill, pretend everything's okay, and just go 'back to sleep' in the standard program. Or they can take the red pill, plunge down the rabbit-holes of their choice, and let the good fight take them where it may. As you might have guessed by now, I have a fondness for the red-pill (as should everyone really!). In respect of the many issues I find troubling today, listed below are some leading lights who write and speak well about those issues. In the current profoundly troubling planetary paradigm in which we all live, these people and/or organisations are, for want of a better description, my activism or critical-thinking heroes. Perhaps, if you've read this far, you'll take the time to check out what they're saying and doing ... and if it resonates with you, share it far and wide. It should probably be noted that just because someone is included here, does NOT mean I necessarily agree 100% with everything they say, merely that they are, on balance, certainly worth checking out (and generally seem to be operating in the interests of humanity, justice, and truth). Obviously, where some people see cutting-edge activism and intellect, others see limited-hangouts and co-opted narratives. So, go make up your own mind! Just click on the images below to discover more. Enjoy! 🙂


Folks who were here at one point, who've since been deleted/removed.
Sibel Edmonds - for being generally insane, and for unverifiable smears, misinformation, and attempted takedowns of others in the truth business.